Our end objective is to stimulate the establishment of an Australian citizens' assembly, that is reflective of our whole community, to determine how we can regenerate and strengthen our democracy, through:
Better enabling the discourse, deliberation, legislation, regulation and enactment of Government policy making to be conducted in a transparent, fact‐based, consultative, timely and civil manner with the common good given overriding priority;
Better representing the views of our population in government policy formulation;
Establishing a constitutional review process that will give us a contemporary constitution promulgated and legislated by the people of Australia (in place of the current constitution legislated by the UK Parliament in 1900!) that sets the framework for governing our country wisely as we face contemporary and future opportunities and challenges.
Who we are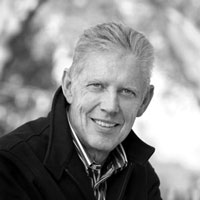 GLENN BARNES
Glenn is a consultant and company director who has over twenty years of governance experience in banking & financial services, business information, healthcare & wellbeing, body protection, consumer goods and the not-for-profit sector.
He was involved in packaged goods and the banking and financial services sectors for over 30 years, as an executive, business leader and director in Australia, New Zealand, United Kingdom, United States of America, Republic of Ireland, Japan and China. He has also held a number of regional and global leadership roles.
Glenn is recently retired as Chairman of Australian Unity Limited and is the Chairman of Ansell Limited an ASX100 company.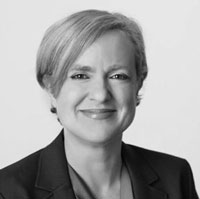 VERITY FIRTH
Verity Firth is the Executive Director, Social Justice at the newly established Centre for Social Justice and Inclusion, University of Technology Sydney. She is currently spearheading the University's Social Impact Framework, a first of its kind in the Australian university sector.
Ms Firth has experience at the highest levels of government, not for profit and education sectors in Australia. As NSW Minister for Women, implemented sector wide strategies to improve women's recruitment and development; as Minister for Education and Training, focussed on equity in education and as CEO Public Education Foundation, the Foundation became a major provider of support to public education.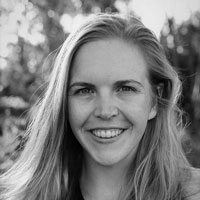 KATE CROWHURST
Kate has a distinct passion for increasing the engagement of citizens in politics and decision making. She is currently an adviser and executive officer. In 2018, she was featured on the Forbes 30 Under 30 list for her work in financial literacy and currently runs Money Bites, an financial education start-up working to create more engagement in personal finance. Prior to that, she founded Advocate to connect more young people directly with politicians.
Over a number of years, she has stood on the shortlisting committee for the McKinnon Prize in Political Leadership and has also worked with youth-led organisations including the Foundation of Young Australians and the Global Shapers, linked to the World Economic Forum.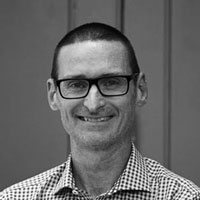 MATT RYAN
Matt is a former Deputy Chief of Staff to South Australian Premier Jay Weatherill. In that role he helped to craft a strategic policy agenda and advised on inter-governmental relations and the state's participation in the Paris Climate Summit. He also led work on the government's internationally recognised democratic reform program, which included multiple citizens' juries, large scale participatory budgeting, and open innovation challenges.
Matt has also been a Director at The Australian Centre for Social Innovation where he co-authored a major report on public sector innovation. He is a Senior Fellow of The GovLab at New York University, where his work includes supporting members of the US Congress to better involve citizens in decisionmaking. Matt is a member of the Institute for Public Administration Association (SA) Strategic Advisory Committee.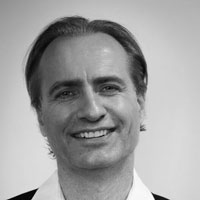 DR. MARK TRIFFITT
Mark worked in senior positions within Australia's policy and political system for nearly 20 years. He was a political and policy advisor with the Victorian Government in the 1990s and a strategic communications executive in the corporate sector in the 2000s. Prior to these roles, he was a political journalist. His PhD, completed in 2013 at the University of Melbourne, focused on the reasons for the structural decline of Western democracy in the 21st century.
Mark has lectured at the University of Melbourne in a range of fields including political theory, public policy and political communication. His op eds and commentary on politics and policy – particularly on ways to renew our democratic system – have appeared in a number of leading media outlets and journals.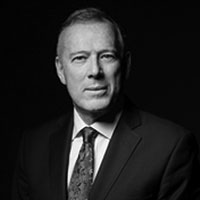 STEVEN MÜNCHENBERG
Steven is the Managing Partner of advisory firm Blackhall & Pearl, leading its board performance practice as well as developing new technologies to identify shifts in community attitudes and expectations.
Steven has over 20 years' experience working directly with the chief executives and chairs of Australia's largest companies. Steven was previously the CEO of the Australian Bankers' Association, Chairman of the International Banking Federation and Chairman of the Finance Sector Council of Australia. Prior to that, he led government relations for a major bank during the financial crisis.
Before joining the finance sector, Steven was Deputy CEO of the Business Council of Australia and an inaugural member of the ASX Corporate Governance Council. He began his career with the Federal Government.
Steven is a Director of The Big Issue and Homes4Homes.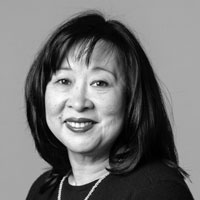 LISA CHUNG
Lisa is a non-executive director of a variety of commercial and for-purpose boards, spanning a wide range of sectors. She was previously the Chairman of The Benevolent Society, Australia's oldest charity and is the current chair of leading consultancy, Urbis and The Front Project, a for-purpose organisation which advocates for universal access for all Australian children to quality early learning. Lisa is a non executive director of Australian Unity and Artspace and is Deputy President of Trustees of the Museum of Applied Arts and Sciences.
In her earlier career, Lisa was a partner, specialising in commercial property, of law firms Maddocks and Blake Dawson (now Ashurst), where she also held a number of senior management roles, including Sydney Managing Partner and Executive Partner. Lisa has a Bachelor of Laws from the University of Tasmania and completed the Advanced Management Program at INSEAD in France in 2004.
Lisa is a fellow of the Australian Institute of Company Directors and a member of Chief Executive Women.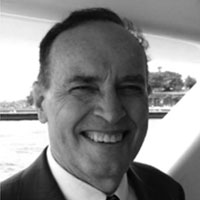 PERCY ALLAN AM
Percy Allan advises on public policy, finance and management. He is a former Secretary of the NSW Treasury and Chair of the NSW Treasury Corp and a former Finance Director of Boral Ltd. He has chaired the NSW Premier's Council on the Cost and Quality of Government, a financial services practice (Market Timing Pty Ltd), a wholesale funds manager (Constellation Capital Management Ltd), a racing code (GRNSW), a sporting complex (Wentworth Park Trust) and was National President of the Australian Institute of Public Administration.
He is a Visiting Professor at the Macquarie Graduate School of Management, founder, convenor of the ASX sponsored Reform Club, and a member of the CEDA Council on Economic Policy. In 2018 Percy coordinated and co-funded the newDemocracy Foundation's evidence based research project that received widespread media coverage.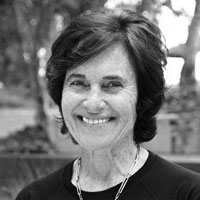 JANETTE HARTZ-KARP
Dr Janette Hartz-Karp, Emeritus Professor, Curtin University Sustainability Policy (CUSP) Institute (WA), and Director 'Empowering Participation', is a well-known practitioner, teacher and researcher in deliberative democracy.
For over 4 years, Janette worked with a WA Government Minister to implement around 25 deliberative democracy initiatives across the Planning and Infrastructure portfolio. She co-led Australia's 1st Citizens' Parliament (IAP2 Innovation award). Also, Janette led a 4 year deliberative democracy research initiative to develop a more sustainable City-region in WA, including two 100% Participatory Budgeting Panels (3 IAP2 Awards and international acclaim).
Additionally, Janette worked on deliberative democracy initiatives in Alberta Canada (climate change), Bangalore (transport planning) and Pune (precinct planning) India, Be'er Sheva Israel (local area planning); with the Club of Madrid (past Presidents and Prime Ministers) on their initiative 'Democracy in the 21st Century' in both Egypt and Timor Leste.
Citizens for Democratic Renewal is a broad-based, non-politically aligned group and is an independent initiative auspiced by the newDemocracy Foundation.